I recently started with taking care of my skin. Say whaaat! As a biker chick, I mostly 'hide' my face in my helmet when I'm riding, which means that my skin can't breath…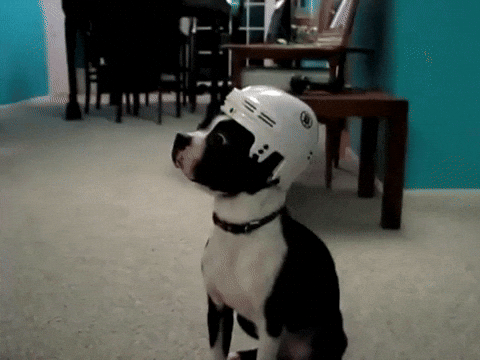 I got issues with my skin after I got 20 (I am 22 years old at the moment) – They say that your skin looks the best when you're under 20 years old ; Welp, now I know! Before I always thought: Why in the world should you buy these expensive creams?! I thought it was MADNESS. (Still think it is, due to the price, but okay).
So. After a long search on the internet, I FINALLY found some information regarding a correct step-by-step skincare routine. Who thought it would be this difficult to find one? Anyways, now I have the knowledge, I set up a skincare Step-By-Step routine for girls with combination skin.
Day care:
Clean your skin with cleansing milk and/or toner (I use Lancaster Softening Cleansing Milk + Lancaster Softening Toner)

Wash your face with cold water

ADDITIONAL: Apply a serum (I use Olaz Regenerist Luminous or Estee Lauder Advanced Night Repair)

Wait approx. 3 minutes, so your serum gets in your skin

Hydrate your skin with a moisturizer (I use Clarins Crème Désaltérante)

Use an eyecream (I use Clinique Pep Start)

Wait approx. 15 minutes, so your moisturizer gets in your skin – You can eat your breakfast in the meantime!

Most important step: Apply an SPF! I use a tinted SPF, factor 30 for my face. 

For my body (especially hands and neck area) I use a sunscreen with factor 6 / 15. A regular brand SPF will do it's job.

Additional: Foundation and the rest of your make-up 😉
So let me give you some more information about step 8: I got my tinted SPF at a Dutch make-upstore, called Douglas. Since I want to take good care of my skin, I am sure that letting my skin breath more will help. This means; NO FOUNDATION! That's why I'm super happy with my tinted sunscreen. It changes to my own skintone, has SPF 30 (doh it's sunscreen) and it reduces the redness in my face. Not extreme like foundation, but it okay for me!
Foundation looks really pretty, if you choose the right color for your skin ;-)! But I just don't feel like it anymore. I have a lot of problems with finding the right color match and I'm okay with my 'redness' showing a bit through. I always said: Using foundation will make your skin look bad! I started using foundation since about 2 years ago, almost daily, and I think that foundation is the cause of my skin problems. So – I stopped using it since a couple of weeks now.
Lately I see a lot of girls slapping on so. much. makeup, which made me more aware of a girls 'natural beauty'. Since I started my skincare routine, I also started with the 'less-is-more' strategy. No foundation, and no crazy contouring (I never did it, because I don't know how lol). But… I am still a big fan of good looking eye makeup! For my everyday look, I use a skintone eyeshadow and mascara. I used to apply eyeliner every day, but that's also out of my routine. Not using an eyeliner will show off my long eyelashes, which I got from my momma! (Sorry girls, no special 'how to' for this!). On other days, I like to go wild with my eye makeup and wear something with smokey eyes or blue eyeliner (to match my Yamaha R6). Also, my brows are naturally gifted. I do sometimes fill them with a black pencil, but that's only if I'm feeling like it or when I over plucked them *cry gif*
Don't let me forget the most important part of the day! Night care:
Clean your face with cleansing milk

Clean your face with a toner

Apply a serum

Apply your night cream (I use Vichy Aqualia Thermal Night Gel Cream)

Apply an eyecream
Applying eyecream at night makes my eyes look more awake in the morning. I'm still trying to figure out if applying eyecream in the morning is better than doing it in the morning…
So – That's it for my skincare! I'm not a beautyguru, but I'm just trying out stuff to find out what's the best for me.
Hope it helps!
xoxo
Beauty Biker